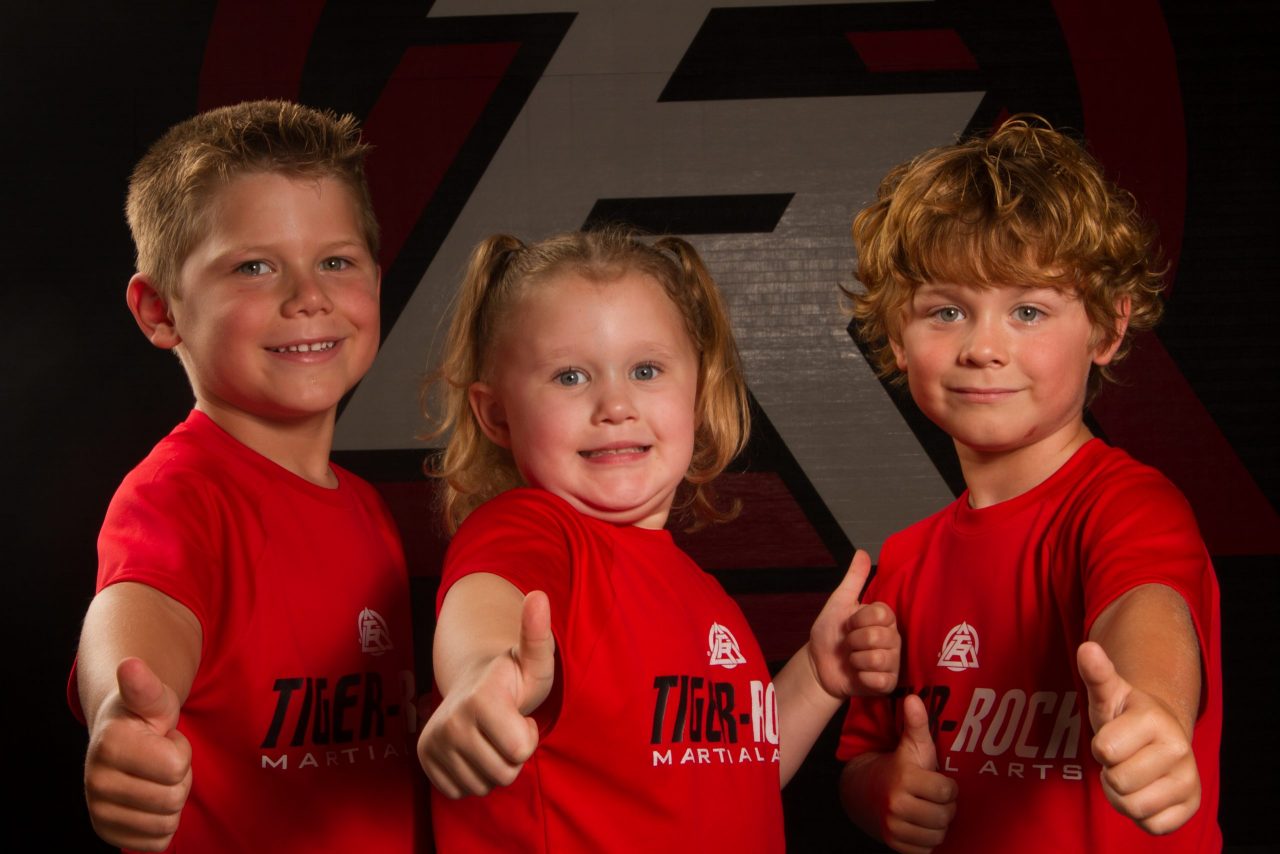 Parents, you and your child will love our After School TaeKwonDo Program.  Our rates are comparable to other after school programs AND you receive TaeKwonDo instruction.  When you enroll your child in our After School care, we'll provide more than quality child care, we'll teach your child TaeKwonDo.  Studies have shown that TaeKwonDo training can develop leadership skills necessary to succeed in life.  If you're like most parents, you're probably on a budget.  Our program makes it easy to give your child TWO activities for the price of one.
Enrollment and Pricing Information
Enrollment Fees — $199 For All Students:
New students will get a uniform starter packet.
All students get a new Dri-fit shirt, $29 Annual T/R Dues and snacks for school year.
All returning students must have all equipment required for current rank. All returning students will be required to buy any items that they are missing, broken or out-grown.
Weekly Tuition Information:
Weekly Tuition
$88/Week per child (6pm) $98 Weekly 6:30pm.*
Weekly Tuition (additional child)
$80/Week each additional child in same family (6pm).*
$90/Week each additional child in same family(6:30pm).*
Early Release Days, including teacher in-service & staff training days
$20 per child
1-Day Camps, including teacher in-service & staff training days
$35 per child
Program Information
Downloadable Forms
Our Programs
TAEKWONDO
Our TaeKwonDo program offers daily core lessons. These lessons develop self-esteem and confidence, teach discipline and self-control, help channel aggressive energy, develop lifetime self-defense skills, are fun, and encourage positive work and academic values. Students are continually asked to achieve new levels both physically and emotionally. Our environment, though demanding, is one of achievement through individual growth. By focusing and working hard, our students realize that they can be highly successful in TaeKwonDo.
Other Programs Available*
Martial Arts Classes: All ages 4 years & up.
Honors & Leadership is our instructor program. We teach our students leadership skills that will help them at school, here in the academy, and in day to day life.
X-Pro: Invitation only classes in weapons, extreme martial arts, and free design forms.
Fitness: High-Intensity Interval Training in a team work environment. Adult only classes offered at this time.
*Ask a staff member if you are interested in our other programs.
Course Details
Transportation
Snack Time
Homework Time
Planned Activities
Regular TaeKwonDo classes
Free Time
Fun!!
Program Schedule
2:45-3:15PM
Pick-up from school
3:15-3:50PM
Organized game time in gym
3:50-4:00PM
Free time
4:00-6:00PM
TKD Class Time (specific time)


Students are required to attend 2-3 classes each week. All classes will finish by 6pm.



4:00-6:00PM
Homework Time (when not in TKD class)
6:00PM
PICKUP
Late pick up fees will be charged at $1 per minute for the first 30 minutes and $5 per minute after the first 30 minutes. See our policy manual for a complete list of penalty fees.
North Austin Tiger-Rock is proud to be a State Licensed Day Care Provider for School-Aged Children. Parents are welcome to view the minimum licensing standards, our most recent licensing
documentation, and most recent inspection reports. Any other questions regarding our license may be directed to: Child Care Licensing Office for Austin, TX: 14000 Summit Drive, Suite 100 Austin, Texas 78728.